Electronic Components
Wiring clamp (reuse clamp)
Wiring clamp (reuse clamp)
Compact clamp for at cables.
Feature
Complied with RoHS Directive 2011/65/EU
Specification
List
Mounting methods
Adhensive tape
Flammability
UL94V-2 recognized product
Mounting direction
Side
Feature
-
Description
-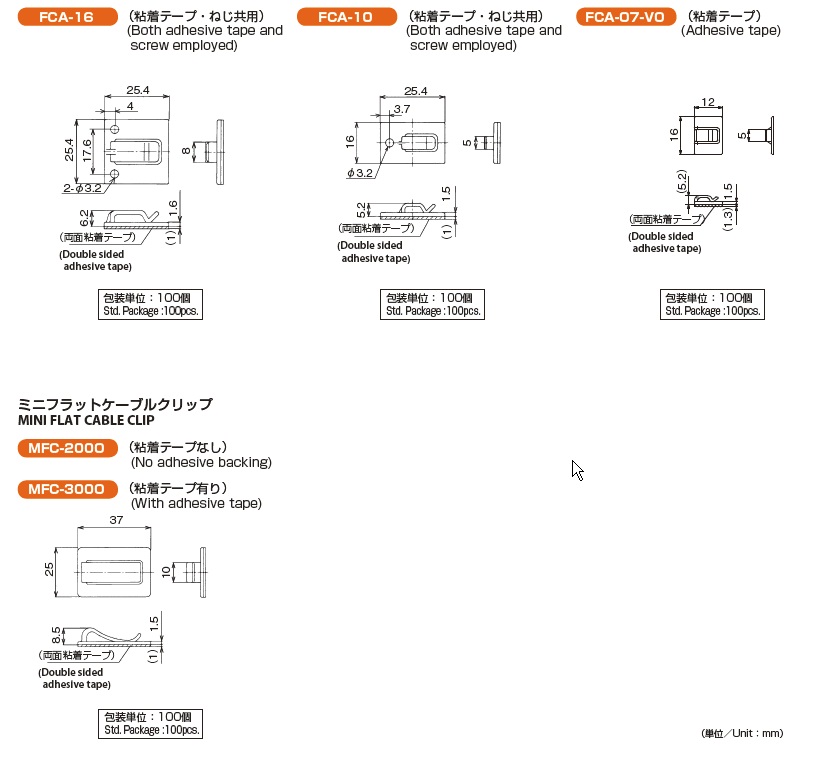 Part No. list
Part No.
Width(Outer diameter)
(mm)
Height(Outer diameter)
(mm)
Panel thickness
(mm)
MFC-2000
37
8.5
0.5 ~ 100
MFC-3000-R
37
9.6
0.5 ~ 100
Product Inquiry
Please send us your inquiry from the query system regarding product and technical matter about it.
Suggestion of selection guide of expected Cable Clamp (Re-use Clamp) is also available.