Electronic Components
Cable tie
Cable tie
Elastic material secures bundle wires/cables softly.
Easy bundling and releasing. Double loop fastening is possible.
Applicable to bundle diameters 3-45mm.
Feature
Complied with RoHS Directive 2011/65/EU
Specification
Product Dimensions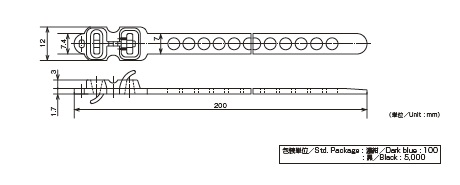 Product Inquiry
Please send us your inquiry from the query system regarding product and technical matter about it.
Suggestion of selection guide of expected Cable Tie is also available.