Noise Reduction (EMC Reduction)Parts
Ground reinforcement
Ground reinforcement
Plastic fastening and reliable copper foil grounding is provided simultaneously.
Feature
Plastic body enables conductive layer to fit the cable and provides stable effectivity.
Conductive area employs highly reliable copper foil.
Plastic materials prevent the clamp from damaging the cable.
Specification
List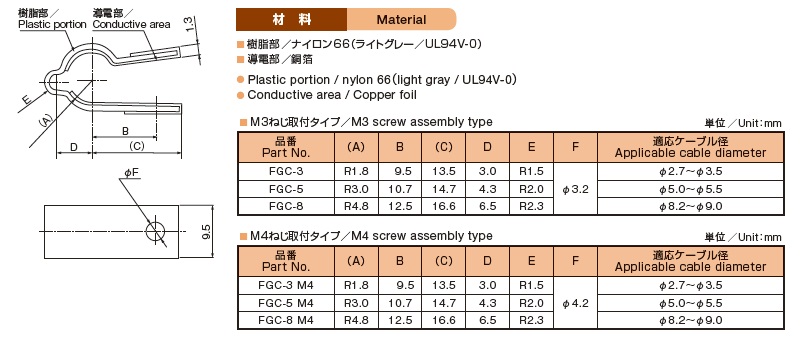 Part No. list
Part No.
FGC-3
FGC-5
FGC-8
FGC-3 M4
FGC-5 M4
FGC-8 M4
Product Inquiry
Please send us your inquiry from the query system regarding product and technical matter about it.
EMC Design based on well-trained measurement skill and suggestion of selection guide of effective grounding parts are available.