Noise Reduction (EMC Reduction)Parts
Cable shield (shield tube)
Cable shield (shield tube)
FLAT CABLE SHIELD FRCSR FRCSR
Adhesive tape for convenient closing, No tools needed for installation on cable.
Feature
Installation on pre-connected or wound cables is also possible.
Grounding wire terminal can be attached.
Complied with RoHS Directive 2011/65/EU
Specification
List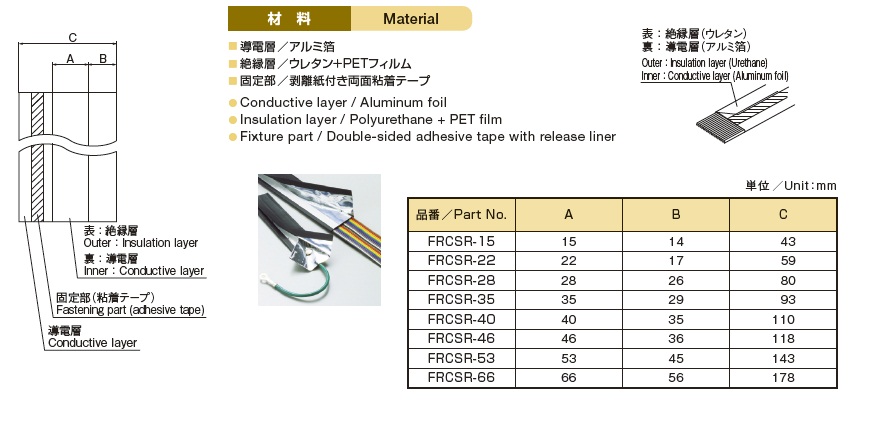 Part No. list
Part No.
FRCSR-15
FRCSR-22
FRCSR-28
FRCSR-35
FRCSR-40
FRCSR-46
FRCSR-53
FRCSR-66
Product Inquiry
Please send us your inquiry from the query system regarding product and technical matter about it.
EMC Design based on well-trained measurement skill and suggestion of selection guide of effective cable shielding are available.