About Web Members
Password Reset Procedure
If you have forgotten your password for the Kitagawa Industries Special Product Website, you must reset your password. The following explains how to reset your password.
Resetting Your Password
1.Go to the Login Page
Please click the Login button in the menu at the top of the page to go to the Login page.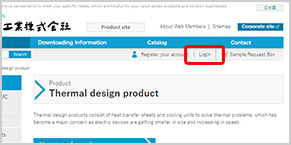 2.Go to the Password Reset Page
Please click the Forgot Your Password/Reset Password link above the Login button.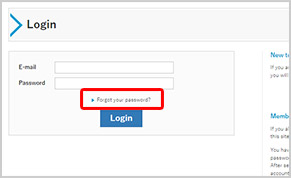 3.Submit Your Registered Email Address
Please input your registered email address and click the Send button.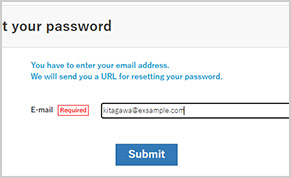 4.Check Your Incoming Email
A password reset email will be sent to the address that you input. Please click the URL in the email to go to the Password Reset page.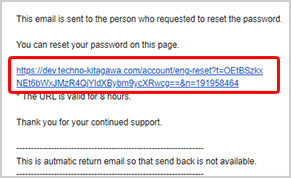 5.Setting a New Password
Please enter a new password on the Password Reset page and then click the Change button.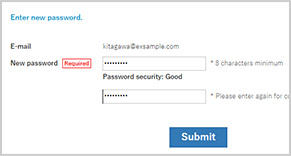 6.Password Reset Complete
Your password has been reset. You can now use your new password.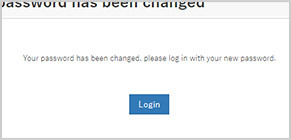 Who have forgotten the resistered mail address.
If you hae forgotten the resistered mail address, please contact us.
Kitagawa Industries Co., Ltd. (Promotion Department)
101-0065
3-2-1 Nishi-Kanda, Chiyoda-ku, Tokyo
Tel: 03-3222-8432
Fax: 03-3222-7539